Monday 13 October 2014
Last Thursday, open innovation practitioners IXC UK had the honour of attending one of the biggest rail-focussed events of the year.
As trusted innovation consultants to the rail industry, IXC UK (InnovationXchange) had the privilege of immersing themselves in the most popular event in the rail calendar- Dinner at the Roundhouse. Rail industry leaders, decision-makers, policy makers, operators, manufacturers and suppliers rubbed shoulders and networked at the eye-catching location in Derby last week.
IXC UK took the opportunity to invite guests from Network Rail, FutureRailway, Bombardier Transportation, TRL Transport Research Laboratory, Evodia and Keolis, and to also quiz them on all things Brian Blessed. And why not? The legendary actor and raconteur was hosting the evening and very magnanimously presented our closet Brian Blessed experts with their IXC prizes on the night.
Richard Sammut, Innovation Intermediary and Business Development at IXC, reports, "Congratulations are due to to John Davidson of Keolis UK and Jim McGourty of Evodia Ltd for winning the IXC quiz! And thank you to all of our guests at the IXC table for such an enjoyable evening," Russ Noble, Innovation Intermediary and Business Development at IXC, concludes "The venue with the original engine turntable and preserved period features really was an excellent setting. The dinner offered a great opportunity to speak with our clients, not only on many current rail activities with which we are actively involved, but also provided a relaxed environment to be able to talk about personal interests too."
Brian Blessed hosting the rail industry event.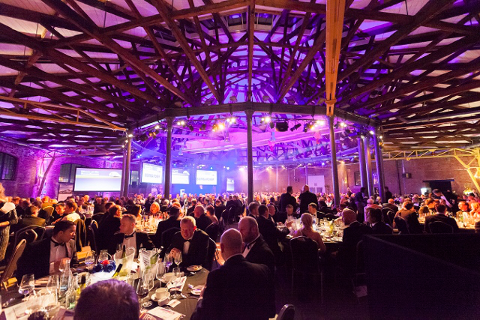 Dinner at the Roundhouse, Derby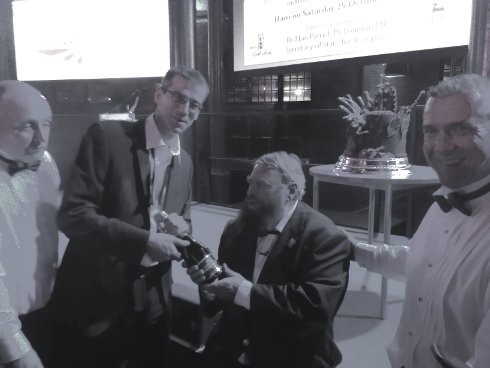 Jim McGourty of Evodia receiving his IXC prize from actor Brian Blessed and IXC's Russ Noble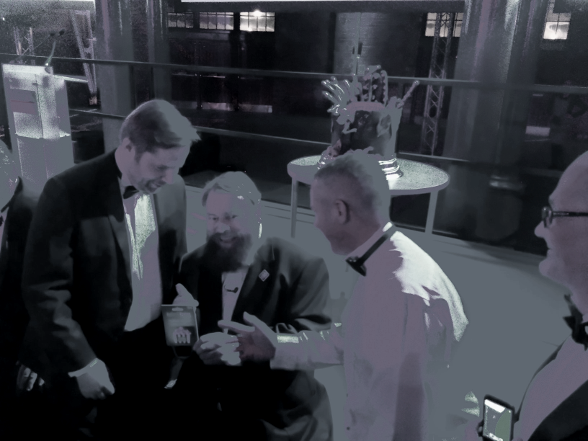 John Davidson of Keolis UK receiving his prize from actor Brian Blessed and IXC's Russ Noble
For a brief insight into IXC's work in rail visit our Rail sector page or for further information Contact Us