A service to enable technology landscaping and visualisation
For your road mapping and informed decision-making, IXC Tech Radar© is an intuitive, visual planning tool which plots the landscape of technologies relevant to you. By monitoring emerging technologies, IXC can inform you when they have reached the level of technical maturity and impact required for your balanced investment decisions, project priorities and your company's technology strategies – i.e. your competitive edge.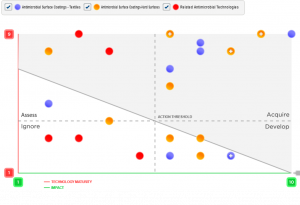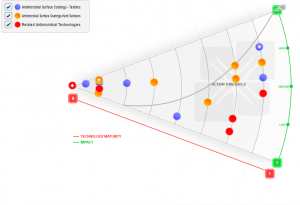 For further information, please do not hesitate to contact us on 0121 250 5717, or view our case studies,to see how we can help introduce effective, innovative solutions within your industry sector.