Innovation award winners in 2017
With the clock counting down to the Queen's Awards for Enterprise deadline (Friday 1st September 2017), we thought we'd see what sort of designs, technology and processes became Innovation award winners in 2017.
Prestigious business awards
In the Awards' 51st year, 167 UK businesses were recognised for their contribution to international trade, innovation, sustainable development, and promoting opportunity. Of these, 57 celebrated achievement in the Innovation category.
These covered a true diversity of sectors from medical, to food, to education to finance and many more in between. But all of them had truly demonstrated outstanding or continuous innovation to substantially improve the business's performance and commercial success.
Innovation leads to commercial success
The 2017 winners included innovators in:
Virtual agents
Nanosatellites
Marine engineering
Temperature measurement
Precision speed and position sensors
Clinical data capture
Digital signage
Chemical mutagenicity detection systems….
…..and many more.
Entrepreneurs driving growth
Business Secretary Greg Clark said: "The Queen's Awards for Enterprise highlights everything that's great about UK business today.
We have some of the best entrepreneurs and innovative minds in the world who are at the heart of small start-ups providing excellent customer service to larger businesses developing global solutions. Over 1 million new businesses have been created since 2010, all playing a vital role in creating jobs and driving growth across the UK.
I'm extremely proud to see such a wealth of businesses being recognised today. Through our Industrial Strategy we will be building on the successes of these award winning businesses, helping to build a stronger, more outward looking and prosperous global Britain."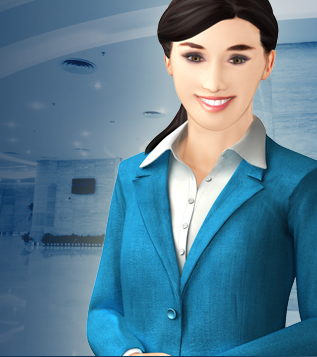 Are you missing out?
Do you have an innovation that deserves to be recognised?
Entry to the Awards closes midday Friday 1st September 2017.
To apply and for more information, visit the Queen's Awards site.
For further information on how our innovation consultants can develop your innovation strategy and help you connect and collaborate, please contact our team on: 0121 250 5717 or email: [email protected].
Images courtesy of Queen's Award for Enterprise in Innovation winners Creative Virtual and Clyde Space