The Building Blocks of Future Healthcare Innovations
Synthetic Biology is a wonderful example of open innovation at work. It is being embraced by young people across the globe within the International Genetically Engineered Machine Foundation (iGEM) and its annual competition.
The competition gives contestants access to a large database of compatible components, or 'bricks' as they are termed, that can be assembled in innovative ways to address specific challenges. Think of it like building a Lego® machine. All the component parts are available in the box, yet what the finished machine looks like and what task it performs is down to your ingenuity. The only difference is that these machines are biological and built to work at a cellular level.
The outputs of this fascinating, inclusive and encouraging project include such things as arsenic bio-detectors to identify the poison in under-developed countries' water supplies, and red blood cell substitutes made from bacteria, as well as creating more bricks such as sensitive colour generators to help future biosensor developments.
This exciting world of synthetic biology serves as a glowing example of what is achievable when those with the desire to solve problems with creative solutions have the resources available to them to do so. However, more often than not in the complex technological developments of the medical sector, all the 'bricks' are not neatly stored in one place for us to access. Indeed, in many cases it is virtually impossible for one individual or even one organisation to be aware of all the 'bricks' that exist. Many of the 'bricks' that could speed the progress of the technology being developed may not even be available within the immediate industry and could be from an entirely different sector.
OPEN INNOVATION IN MEDICAL DEVICES- A CASE STUDY
An example of this was when a West Midlands-based paints and coatings company asked leading innovation intermediaries IXC UK Ltd (which stands for InnovationXchange®), to search for new applications for its many technologies. It couldn't imagine that the service would take its technology more than 10,000 miles to one of the world's largest medical devices companies.
Many of the coating company's applications are used in the marine industry because of their ability to withstand the wet, salty and constantly changing temperatures of the marine environment. So, reasoning that these conditions were similar to those found in the human body, the IXC innovation specialists set about finding connections in the medical arena. Within a matter of weeks, the IXC team had spotted a potentially valuable connection in the medical devices sector via IXC's secure, global network. The company had been seeking an affordable and reliable hermetic seal for a revolutionary in-vivo implant, but until now, had been unsuccessful in this search.
How biocompatible was the coatings technology? Investigation by the IXC innovation Intermediary found that the client company had, some years ago, produced an FDA-approved biocompatible coating for a US-based client but, since the completion of that project, had neither the knowledge, nor the resources, to develop any further business in the rapidly growing medical technologies sector. Once biocompatibility was established, IXC successfully introduced the two companies who are now working together towards the imminent launch of the in-vivo device.
"This IXC connection has brought the business a vital, but totally unanticipated, new revenue stream, from a completely new sector, repaying our investment many times over."
Managing director, Teer Coatings
"This connection is likely to enable us to go to market far earlier than anticipated which is vital in such a competitive sector. We know that we'd never have found such technology, so quickly, without the global reach of IXC."
CEO, Cochlear
Not only did IXC deliver a significant and wholly unpredicted revenue stream for its micro-business client in the UK, but also found a quick and cost-effective solution to the multi-national's launch headaches. What is absolutely clear is that these two companies' networks would never have coincided without intervention from IXC.
FUTURE TRENDS IN MEDICAL TECHNOLOGY
The future trends in medical technology are complex, with the need for multiple specialist strands to coalesce into viable and effective solutions. Just consider the following small selection:
•Bionics – next generation replacement limbs and exo-skeletons that interface the mind and the machine to overcome disabilities and enhance mobility.
•Mobile Monitoring – for the management of chronic conditions, the prevention of illness and the promotion of wellness. Sensors connected to mobile devices will open up many new opportunities for health professionals to care for patients remotely.
•Targeted therapies – ingestible cameras, remote release drug packages and smart encapsulation will enable drugs, treatments and diagnostics to be accurate and minimally invasive.
•Non OEM parts – 3D and 4D printed replacement organs, joints, arteries and… who knows the limits? No more make do and mend. Perfect, individualised replacement parts on demand.
•Enhanced visuals – Virtual reality, enhanced optical imaging, augmented visualisation will aid clinicians in making earlier and clearer diagnosis.
HOW OPEN INNOVATION IN MEDICAL TECHNOLOGY COULD WORK
Each of these medical trends is very complex in its own right. Each requires significant technological developments, often in multiple disciplines. To a significant degree, advancement in each trend may depend upon technological developments occurring in very different industries. Consider for example:
•Battery technologies – essential for powering mobile devices, the performance of batteries is being enhanced in many sectors such as automotive, mobile phone and green energy. Where will the technology that could power ingestible machines come from?
•Autonomous networking – wearable monitoring devices need to be self-reporting to avoid patient input mistakes. Where are the technologies being developed that will enable automatic consistent data collection?
•Multifunctioning materials – to develop smart pills, artificial organs or increasingly complex bionics may require materials capable of multi-tasking. Which industries are the most advanced in this area?
•Printing technologies – are the 3D printing techniques being developed by artists and fashion designers that allow compact printed structures to be unfolded into complex shapes the future of personalised stents?
•Sensors – from oil pipelines to jet engines to the train you ride to work, the number of industries that are developing sensors is incredible. The ability to develop chip-sized sensors that can detect light, gas, vibration and nearly any other stimulus you can imagine is developing at a pace.
There is clearly a need for any medical technology developer to be open to the possibility that the final brick they need to complete their build is outside of their field of expertise. It is entirely possible that the perfect brick is being made to address a completely different problem. This remoteness of the technology can cause one of three issues:
• A potential innovation is dismissed or abandoned because there is no knowledge of an enabling technology.
• A sub-optimal solution is developed because there is no knowledge of a superior potential component.
• Time and money is wasted in reinventing the wheel when the perfect part already exists.
MANAGING INNOVATION FOR SUCCESS
The open innovation paradigm enables and encourages the incorporation of external partners and suppliers. Most progressive businesses recognise this now as the normal way of managing their strategic innovation programmes. However, success depends upon the ability to identify and make the most effective connections and collaborations. An individual researcher or engineer cannot be effective at this important function on their own. It can be managed through having in-house dedicated resource that has the external searching responsibility, or it can be managed in a cost effective manner using specialist providers of innovation intermediary services.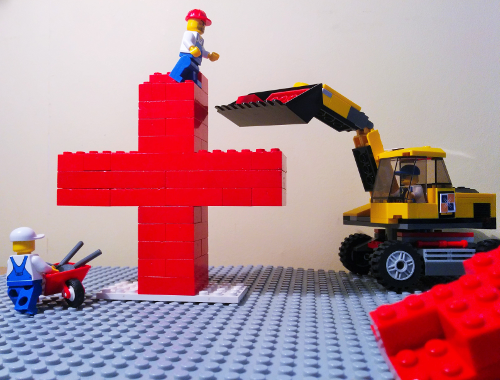 The future of medical technology is exciting and increasingly complex. Leaving the building of that future to serendipity is not an advisable strategy.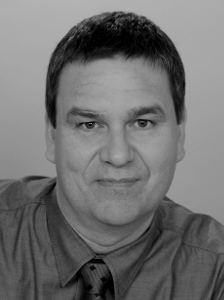 About the Author
Tim Staniland is Business Development Manager at IXC UK, with a background including pharmaceuticals, personal care, and biotechnology. He is also a non-executive director in the NHS.
To find out how IXC can help you find the bricks you need, contact Tim at [email protected]
Related Articles
Innovation in Medical Devices and Pharmaceuticals
Linking Digital Medical Technologies into the Transportation Sectors
Innovation Masterclasses at Digital Health Assembly
IXC UK Ltd – Innovation Intermediary Services since 2003
Models in photographs built of LEGO® bricks. Images not provided by LEGO Group of companies. LEGO® is a trademark of the LEGO Group of companies which does not sponsor, authorize or endorse this site.